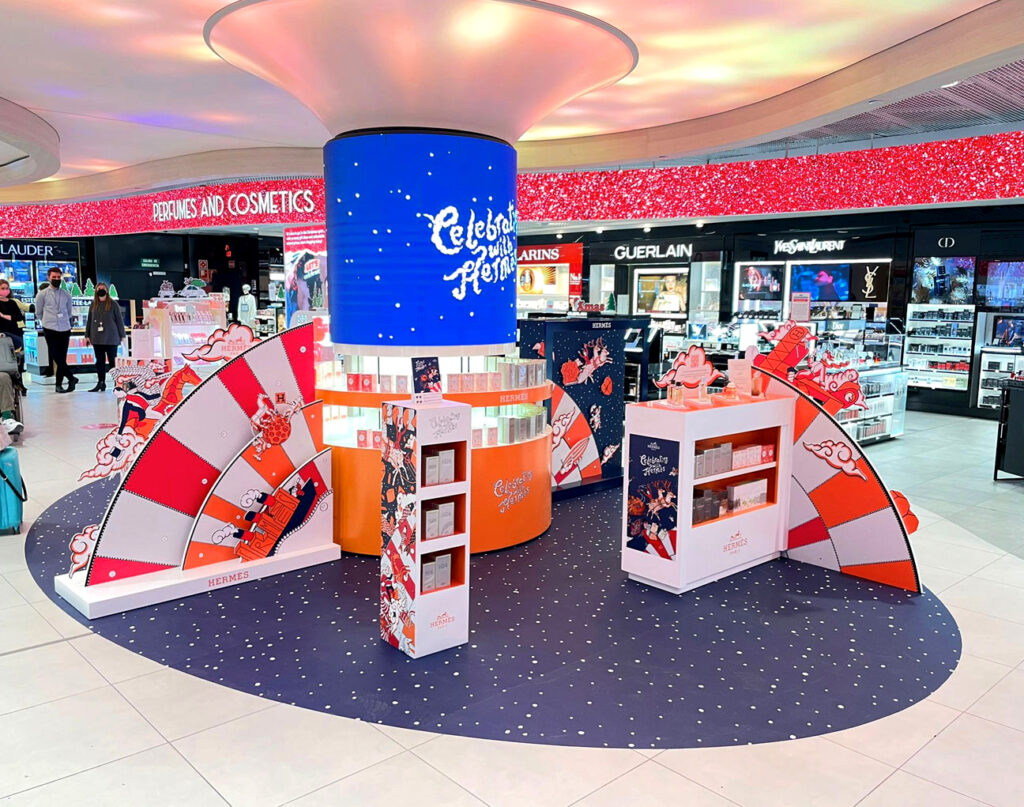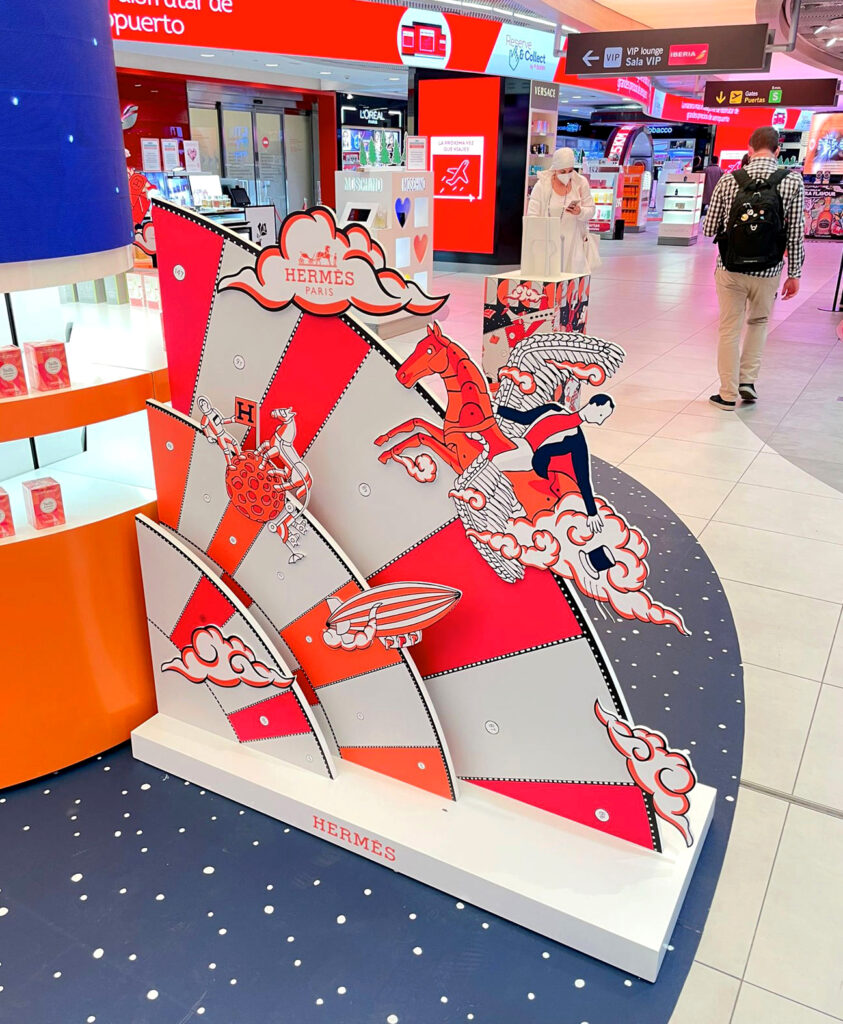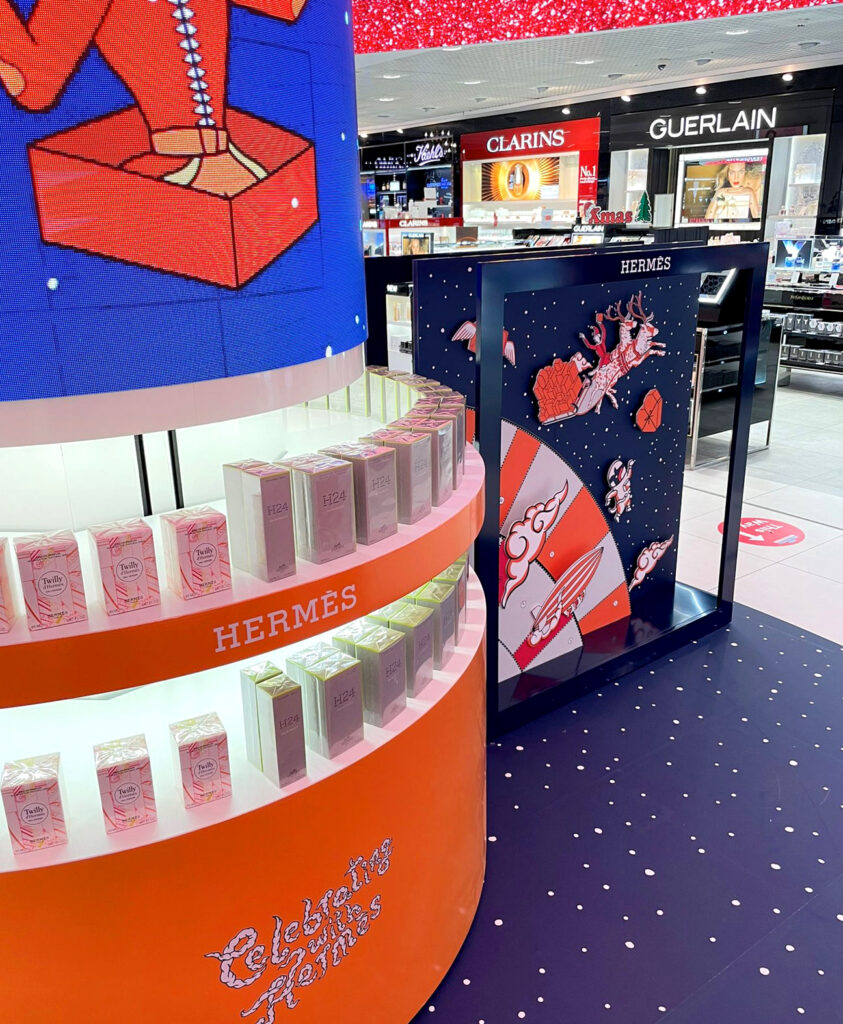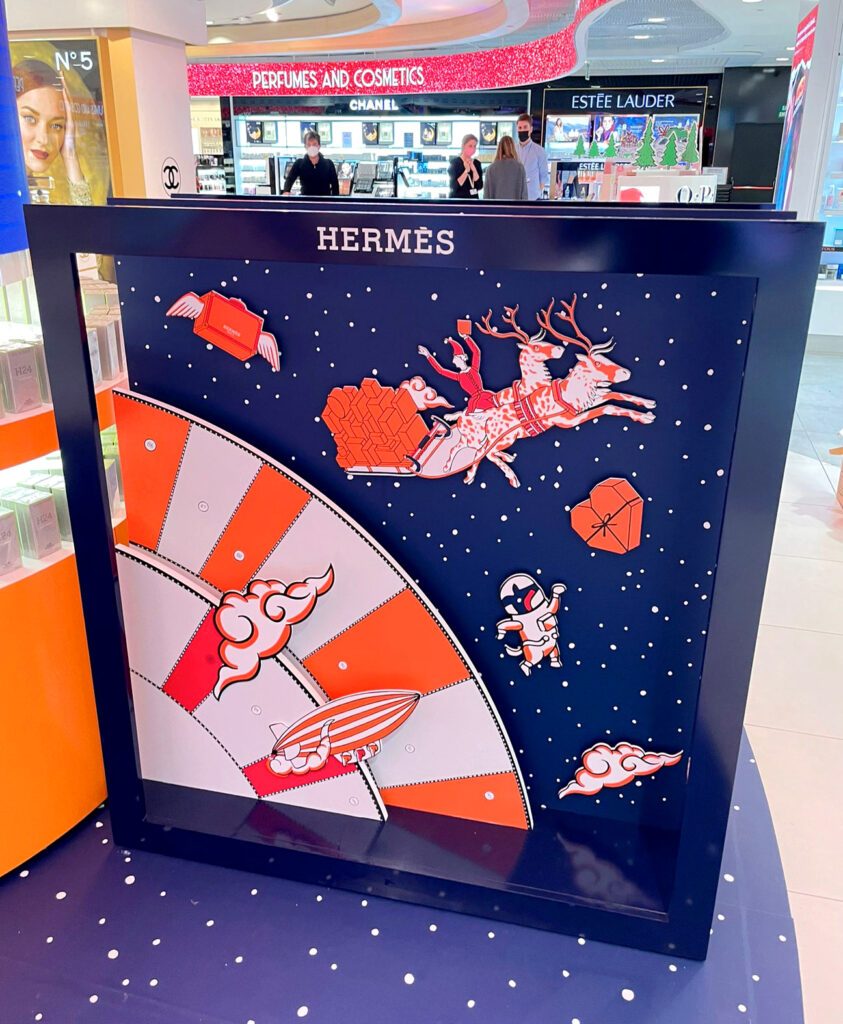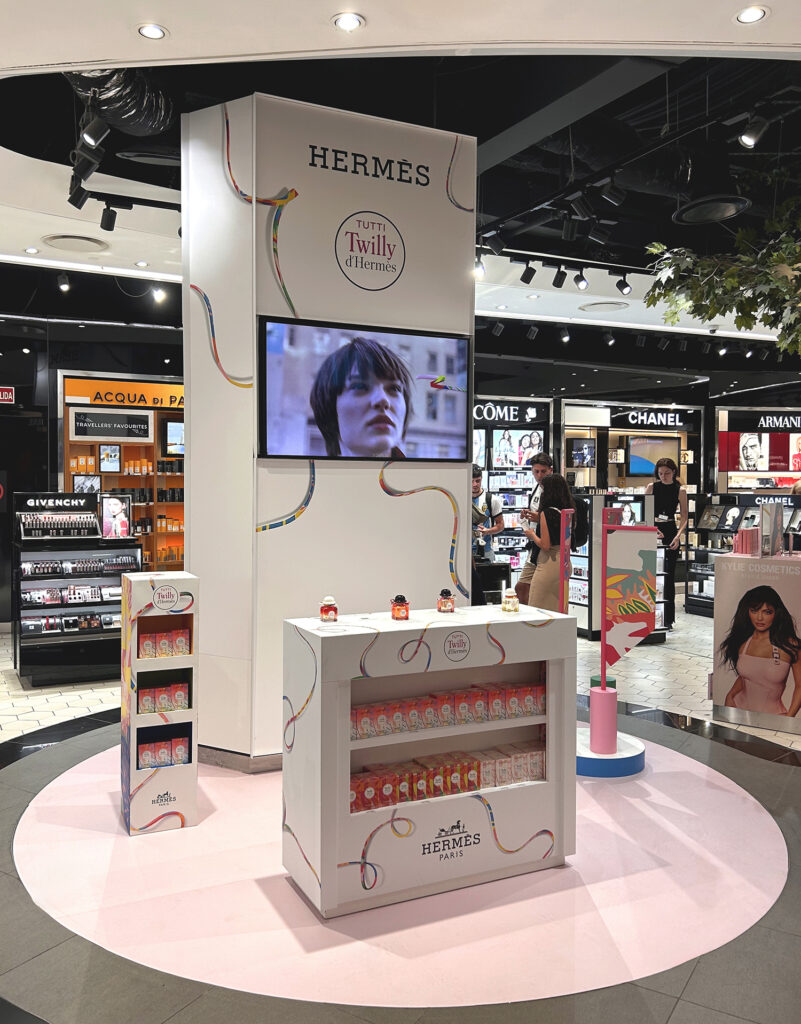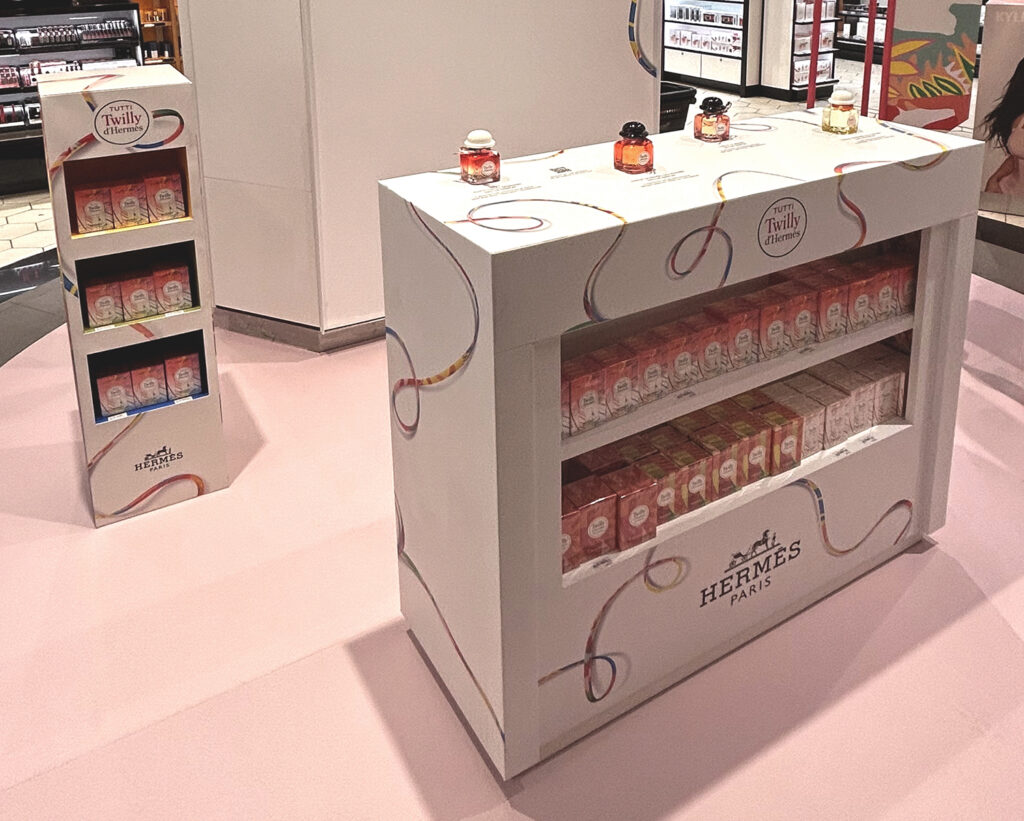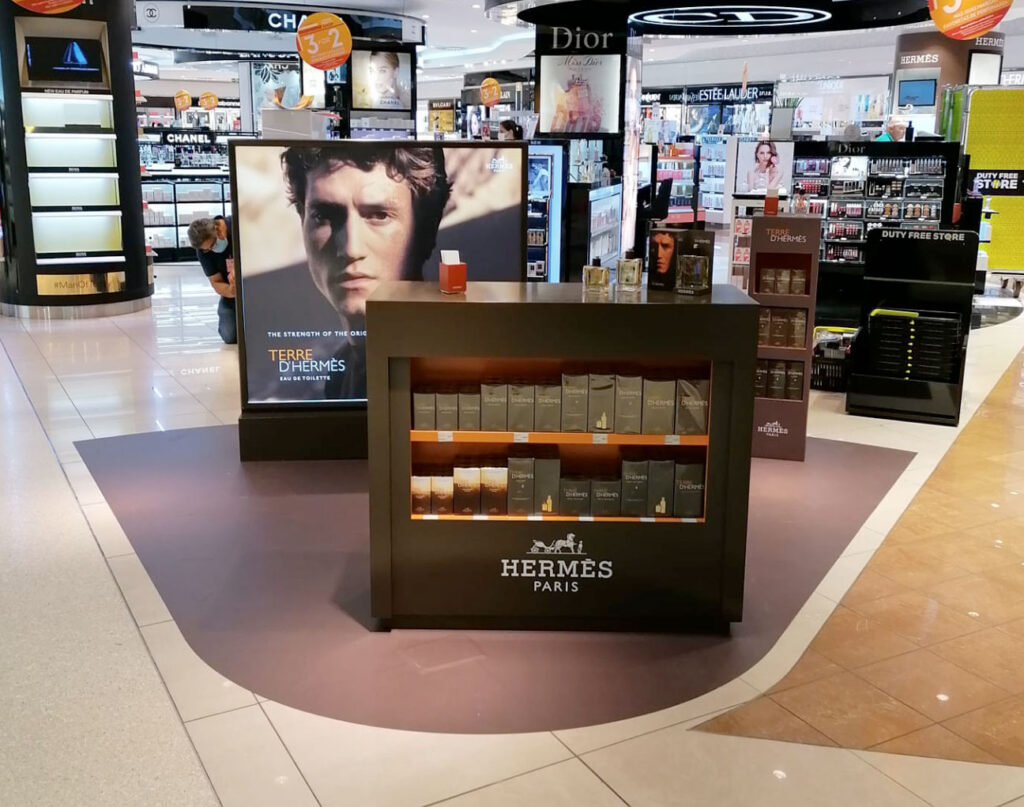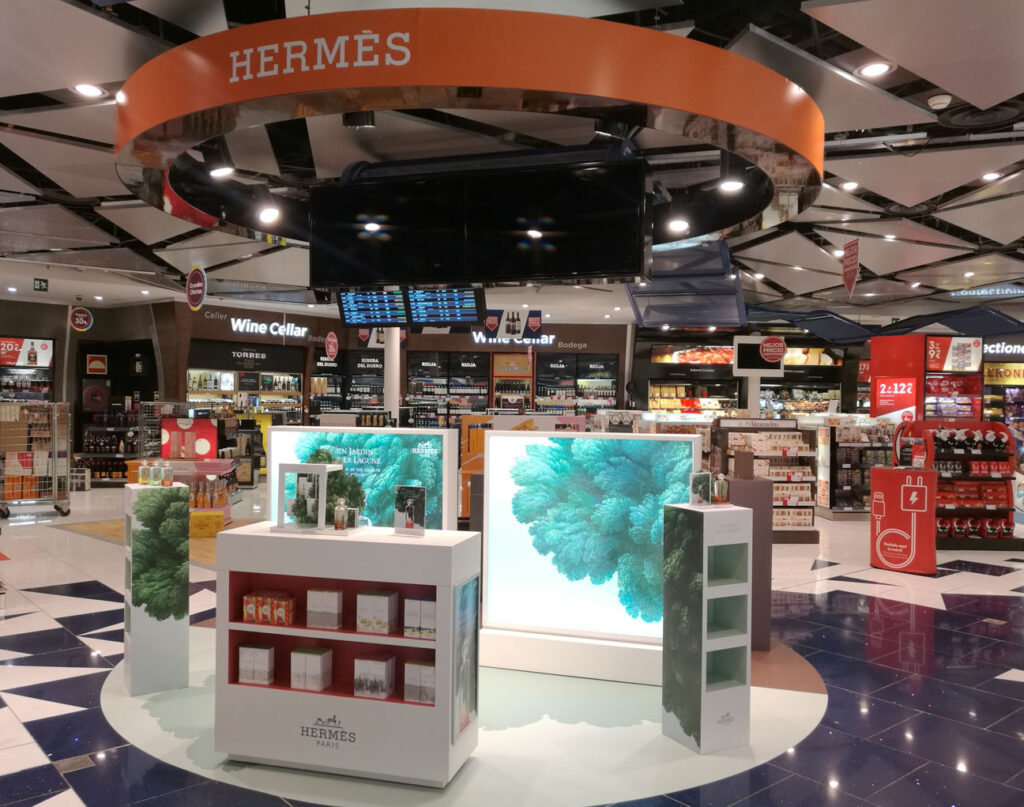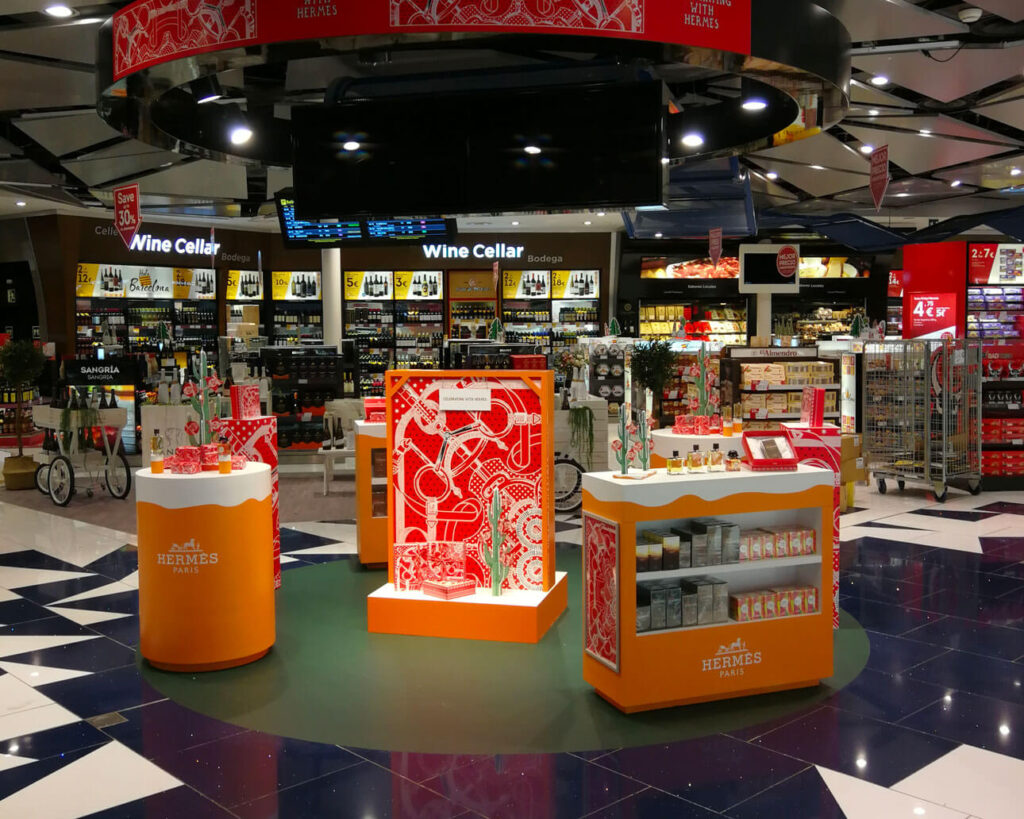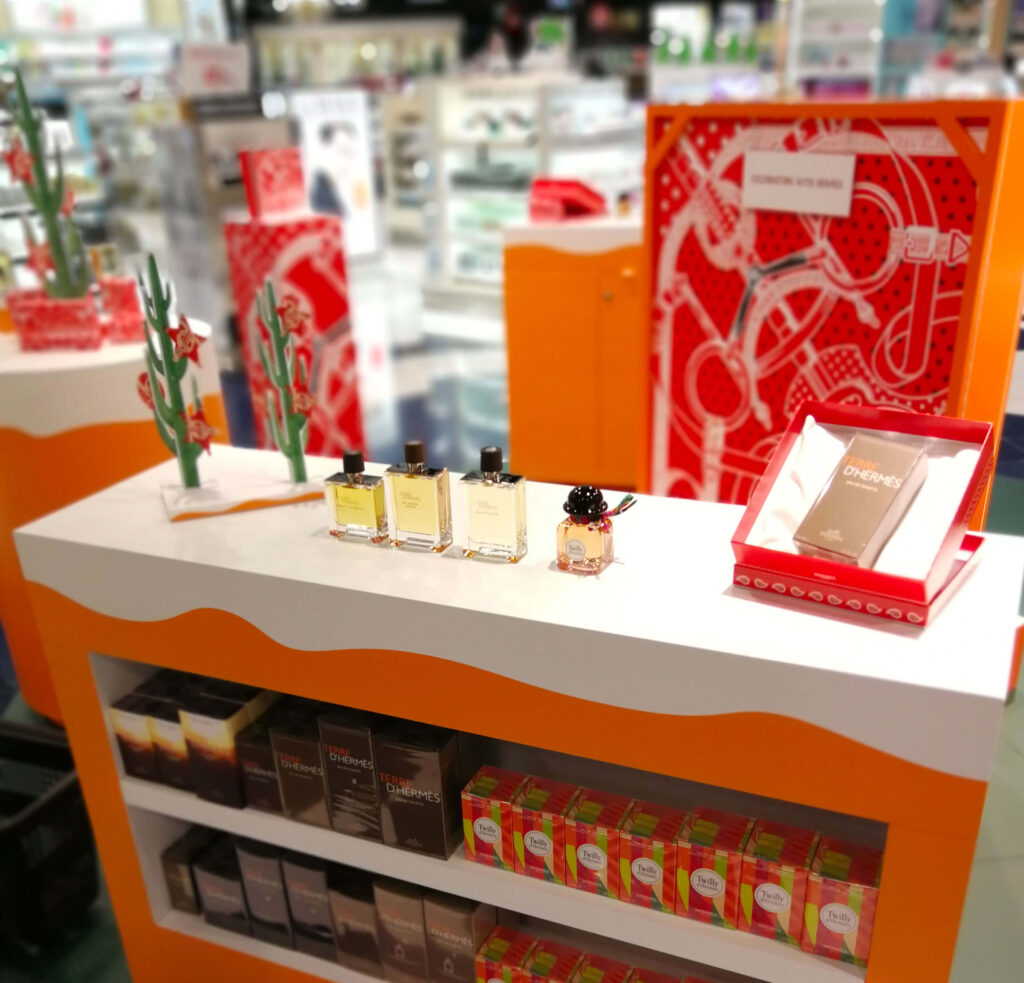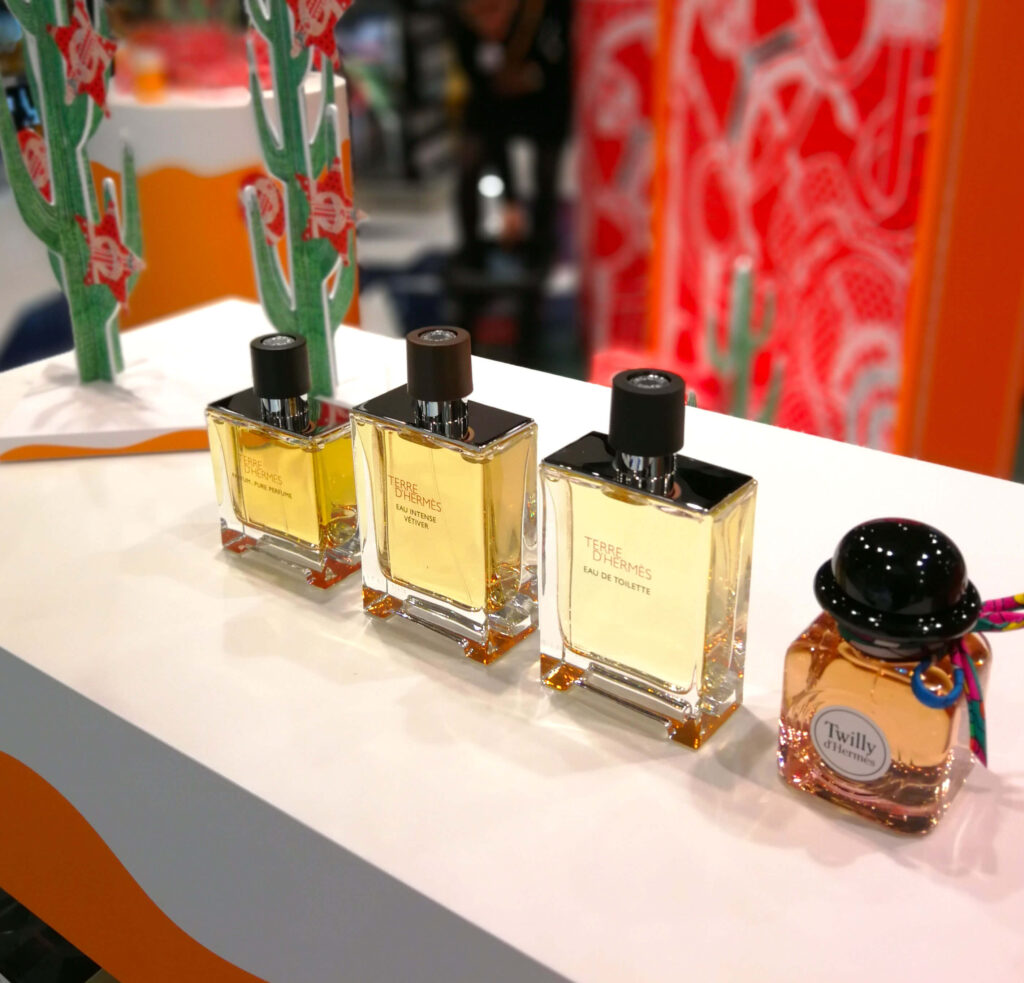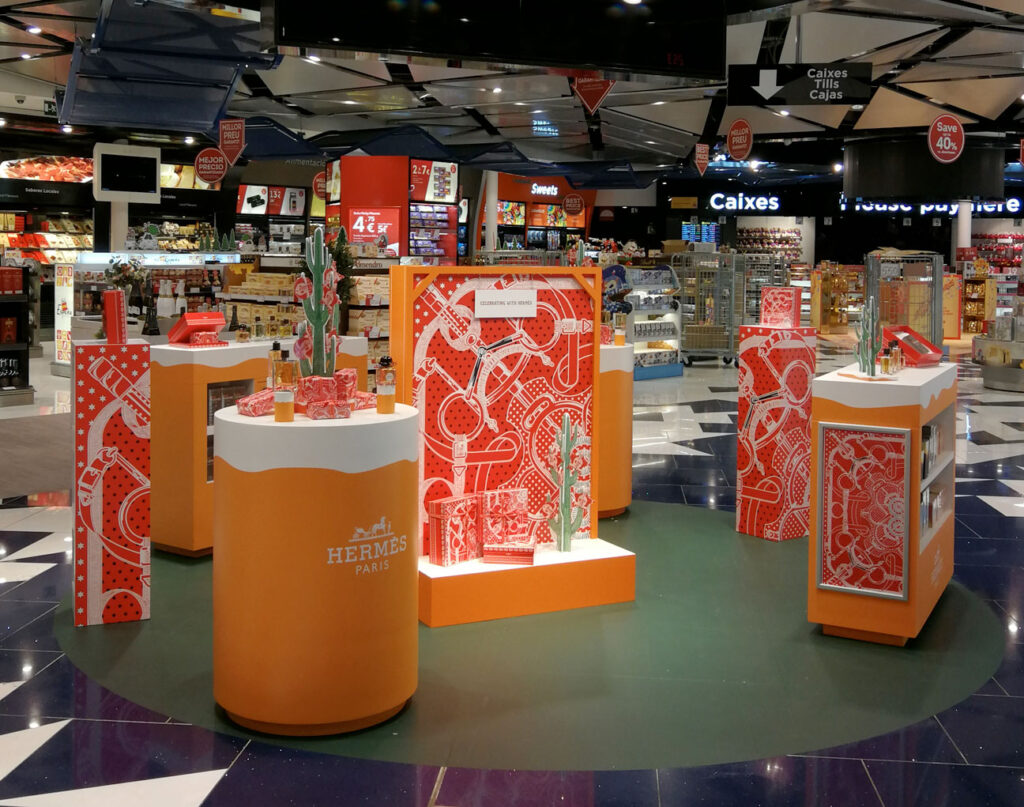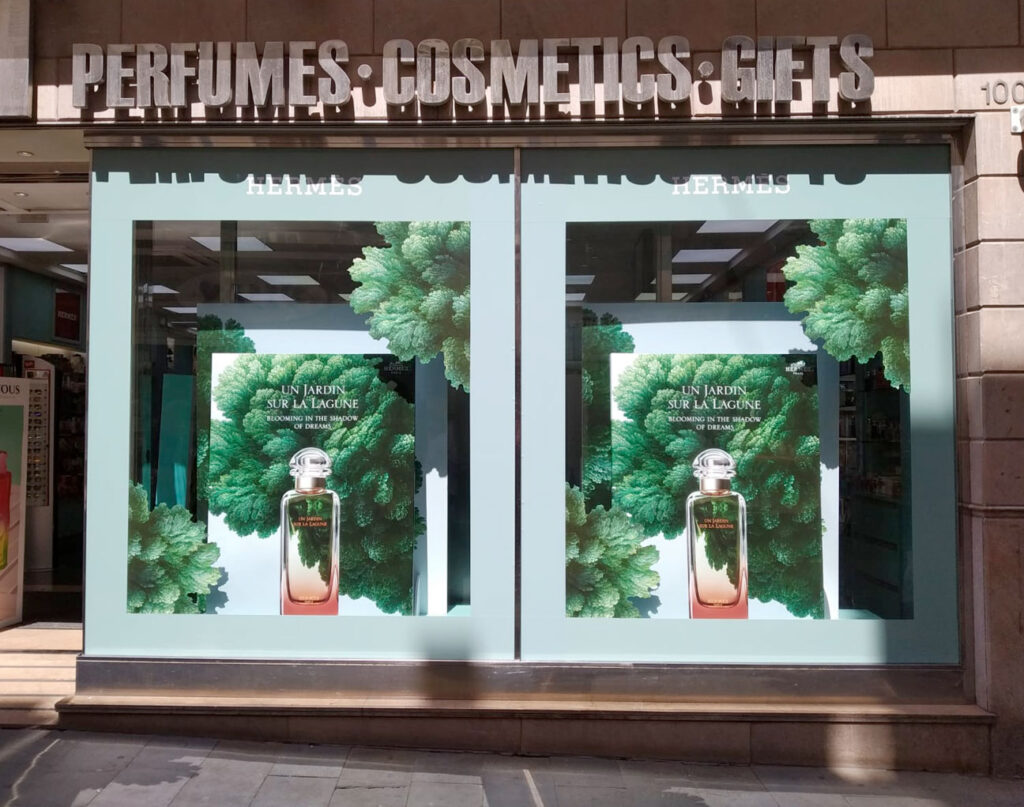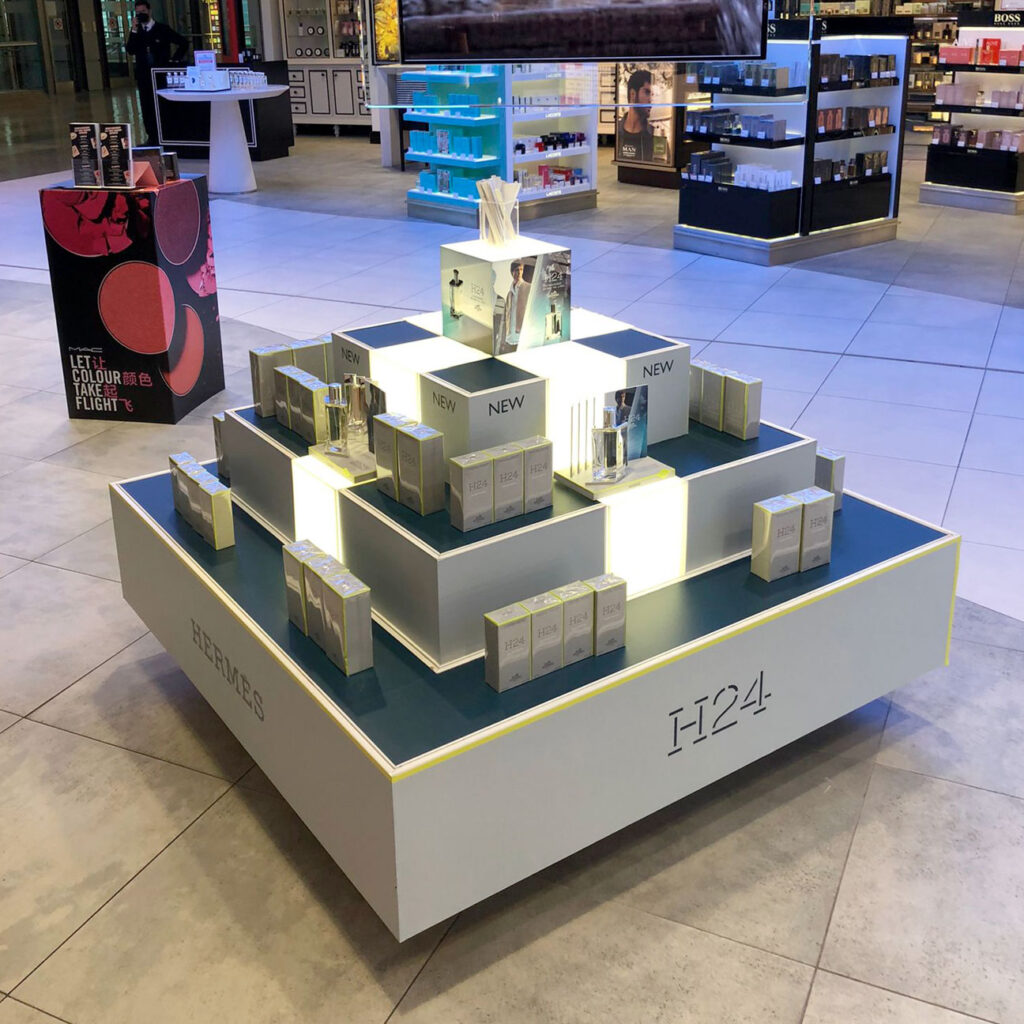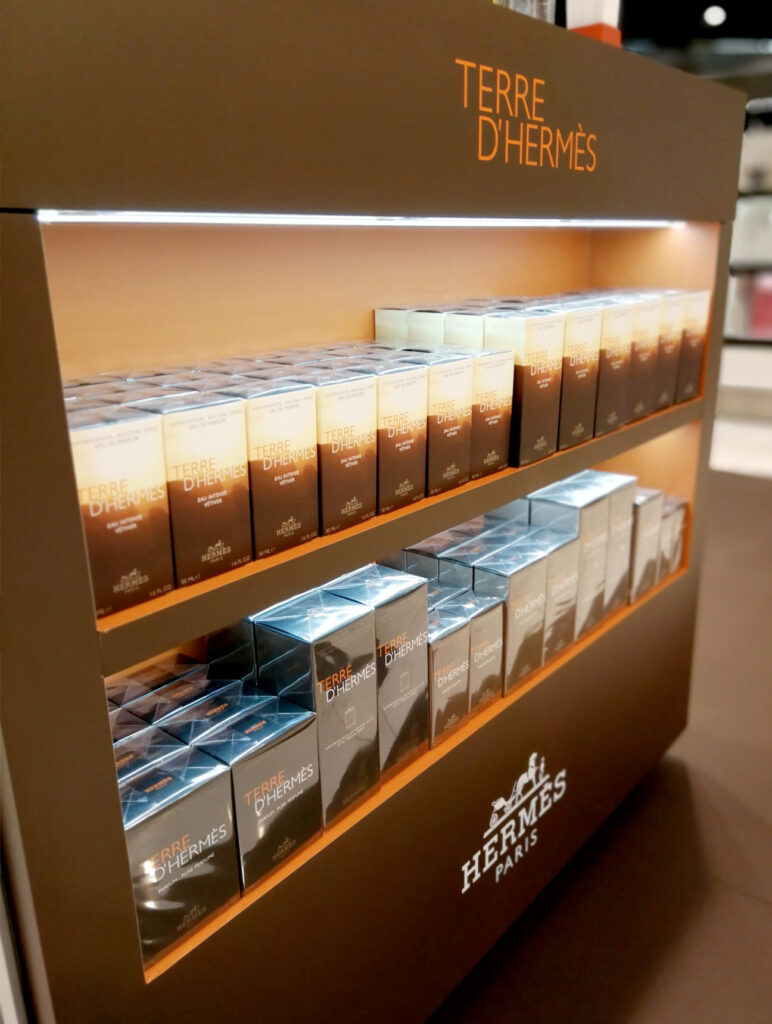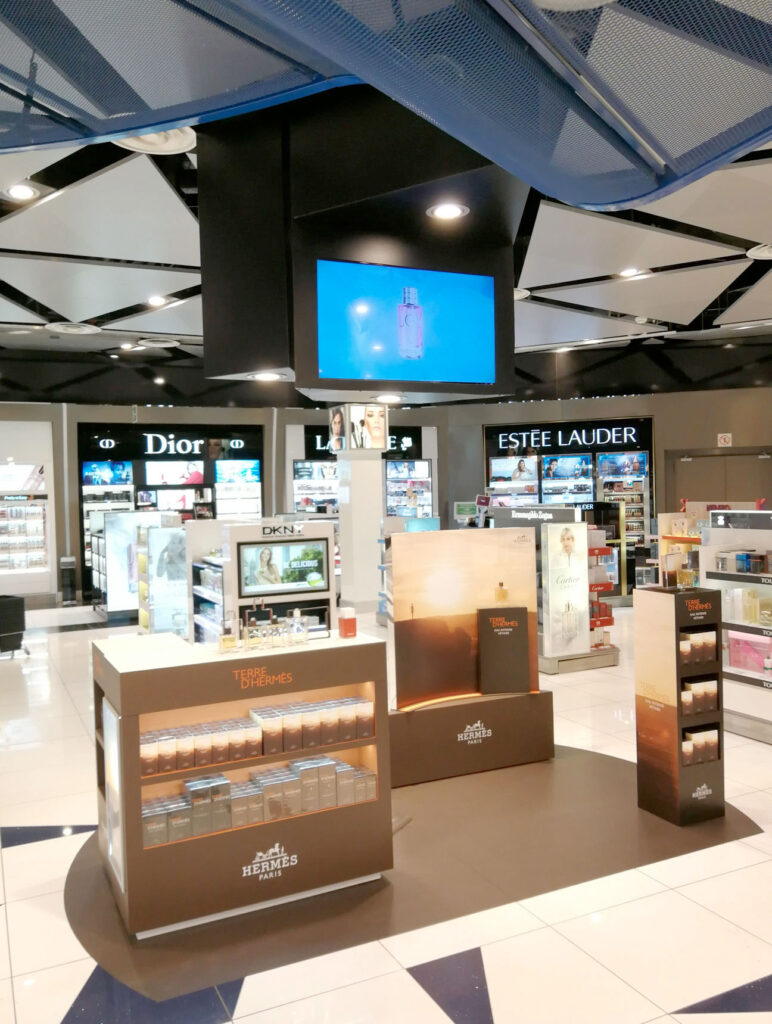 We are working on travel retail actions, for Hermès París, in airports of Spain and Portugal.
Born as a clothing and accessories manufacturer for riding, Hermès París has become the benchmark in luxury perfumes and accessories.
To communicate new product launches or promotions, Hermès París develops exclusive communication campaigns that we design and developed in addition to the graphical elements and furniture for their promotions.
Travel Retail, Trade Marketing, POS